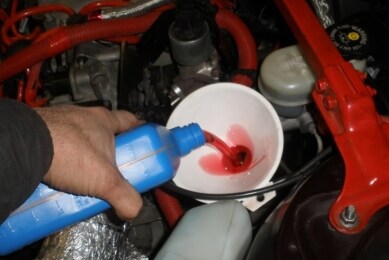 Did you know that most modern automobiles have transmissions that are controlled by computers? You need a transmission expert like Jeff Wyler Chrysler Jeep Dodge RAM of Springfield to correctly diagnose any needed transmission repair you need, as well as to fix your manual or automatic transmission to restore it to optimal running condition.
Transmission Problems and Troubleshooting
Here are some common transmission problems and their indicators:
Problem shifting gears: If your vehicle is shifting hard, or there is a delay, or if your vehicle is not going into or staying in gear, you likely have a transmission problem needing inspection and repair.
Your transmission is slipping: If you car is slipping between gear changes, or the engine seems to race when you shift to Drive, this is a common symptom of transmission problems.
Your Transmission is Making Noise: Do you hear a clicking or buzzing noise coming from your transmission? Is there a clunking noise when you change gears? This likely means that there are parts within your transmission that are hitting each other abnormally.
You See Red Transmission Fluid Leaking Under Your Car: You should definitely not ignore this if you see this. Having an insufficient amount of transmission fluid or transmission oil (or thewrong kind) can make your transmission operate incorrectly, and to overheat.
Check Engine Light: Most new vehicles have electronic transmissions that will send out an error code when there is a problem. Make sure to visit our transmission repair center where we can hook up a diagnostic computer to identify the problem.
Transmission Service
If you are experiencing any issues with your manual or automatic transmission such as the ones just listed above, call Jeff Wyler Chrysler Jeep Dodge RAM of Springfield, or use our convenient online service appointment request. You can check our directions and hours to find our transmission repair location, as well as check our convenient hours. When you arrive at Jeff Wyler Chrysler Jeep Dodge RAM of Springfield, our friendly certified service technicians will ask you several detailed questions about what you are experiencing with your vehicle. We will then take your vehicle into one of our modern service bays and hook your car up to a diagnostic computer monitor to identify any electronic codes indicating transmission problems, as well as complete an external transmission check. An internal inspection will take place after this if needed, and we will make any required transmission repairs using genuine OEM MOPAR parts and accessories. Remember, it is much cheaper to inspect and identify any transmission problems early so as to prevent expensive transmission problems later. Jeff Wyler Chrysler Jeep Dodge RAM of Springfield services all models, imports, foreign and domestic.
Common Transmission Repair
Common transmission repairs include replacing the transmission oil or fluid, inspecting the fluid to ensure it is clean - and if not, completing a transmission fluid flush or transmission oil change. When necessary, we complete transmission rebuilds using OEM transmission parts for the best performance. Rebuilt transmissions and remanufactured transmissions can help minimize your cost, and remanufactured transmissions often carry a warranty (see your service tech for full details). We also handle simple repairs such as replacing a transmission filter. Our goal is to provide the best value transmission service to put your vehicle back on the road in its best running condition.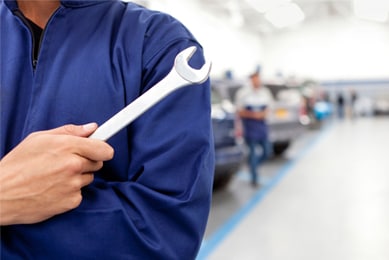 Your Chrysler Jeep Dodge RAM Transmission Repair Expert
Jeff Wyler Chrysler Jeep Dodge RAM of Springfield has more online positive ratings than most other greater Dayton Chrysler Jeep Dodge RAM dealerships. When it comes to transmission repair, we have highly satisfied customers from throughout Ohio, Kentucky and Indiana, including Dayton, Springfield, Columbus, Urbana, Troy, Fairborn, Piqua, Yellow Springs, Huber Heights, Xenia, Beavercreek, Kettering, Bellefontaine, Wright Patterson Air Force Base, Tremont City, Lawrenceville, and Northridge. The safety of you and your family is paramount to Jeff Wyler - come visit Jeff Wyler and join our family of highly satisfied customers!